Physical Education
Purpose and Aims
Purpose:
A high-quality physical education curriculum inspires all pupils to succeed and excel in competitive sport and other physically-demanding activities. It should provide opportunities for pupils to become physically confident in a way which supports their health and fitness. Opportunities to compete in sport and other activities build character and help to embed values such as fairness and respect.
Physical Education (PE) inspires to succeed and excel in competitive sport and physically-demanding activities. PE provides pupils the opportunities to be physically confident in their health and fitness. Fairness and respect are values embedded through sport and activities build character.
Aims:
To develop practical skills to excel in broad range of physical activity.
To lead active healthy lives.
Engage in competitive sports and activities.
Provision
Our curriculum is categorised in 2 ways
Breadth - which gives pupils acquire new knowledge and skills
Depth - which helps pupils to develop an in-depth understanding of PE.
Whilst coverage is our goal for the "breadth" element, repetition and increasing the understanding is our goal for the "depth" element.
Our curriculum drivers shape our approach to teaching PE so that every opportunity is taken to relate PE to the needs of our pupils. PE is studied throughout each academic year and across each key stage so that pupils can gain a growing developmental understanding of the matters, skills and processes in our curriculum. Coherent contexts for learning engage ad involve pupil.
Progression and assessment
our progression has 3 key objectives which mirror the 3 aims of the subject. We set out our expectations around Chris Quigley Essentials "mile stones" approach. Each milestone has a set of indicators that re repeated throughout 3 cognitive domains: Basics (We call is Paddling, Advancing (we call is snorkelling) and Deep (we call it diving). It is expected that the vast majority of pupils will have an advancing understanding by the end of the milestone and some will have a deep understanding.
Assessment and reporting
We will assess the pupil's depth of understanding each term and use this to forecast as to whether pupils are on track to meet our curriculum expectations for the end of the milestone.
Cross Country
The start of the Autumn Term 2018 was a record run with 40 children running around the common on a beautiful Autumnal morning. Thank you so much to the parents who volunteered to make this happen. Please sign up with the office if you are able to volunteer to ensure we can get out into the great outdoors each Tuesday morning.
On Friday, 15th June 2018, our Year 3 and 4 cross country teams took part in the Harpenden Schools Y 3/4 tournament at Markyate school. Then ran brilliantly - showing determination and excitement in equal measure. I was particularly impressed with their fantastic behaviour (thanking the organisers) and their excellent sportsmanship (cheering on and even helping children from other schools). A huge thank you too to Susan, Georgina, Jasmina and Charlene for escorting the children to and from the event - much appreciated.
Excellent performance team Harpenden Academy!
PE and Outdoor Learning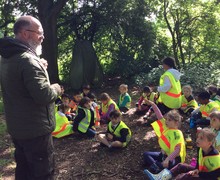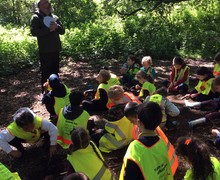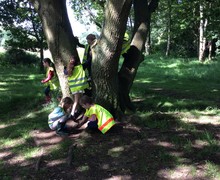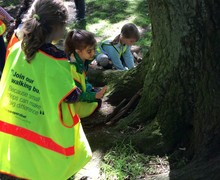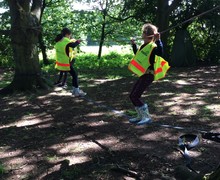 HAKA Dance